As a busy marketer, it can be hard to keep up with the latest information.But if you don't, you risk being left in the dust by competitors.Keeping up with industry news and blogs is helpful, but if you really want to get in-depth information, reading the top marketing books is still one of the best ways to do it.That's why we've collected this year's best marketing books to help you grow your business and gain the edge over the competition.
Our list of marketing books includes some of the best on specific platforms and tactics, as well as a few that'll help with entrepreneurship and leadership of your marketing team.
1. 11 Seconds to Success
11 Seconds to Success: The Queen of Snapchat on Living Your Dreams and Ruling Social Media by Cyrene Quiamco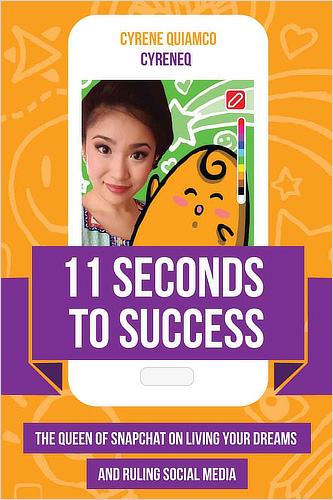 11 Seconds to Success is one of the best marketing books for beginners new to Snapchat. It tells the story of how CyreneQ from the Philippines became one of Snapchat's top influencers, earning her a reported $500,000 a yearfrom the platform.
This book will help you learn about storytelling on Snapchat so you can reach the teen market, and the website's worth checking out, too.
2. 2017 Non-Obvious
2017 Non-Obvious: How to Think Different, Curate Ideas & Predict the Future by Rohit Bhargava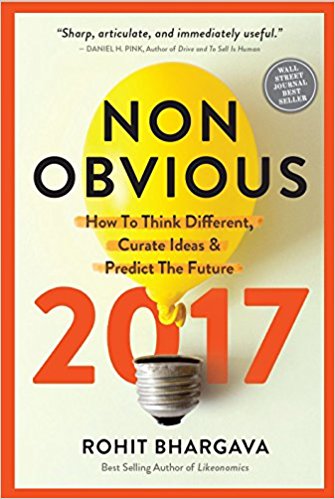 What are the trends that affect our businesses that most people DON'T think about? That's what's inside the 2017 edition of Non-Obvious. Compiled by marketing expert Rohit Bhargava, the book unearths 15 new trends, and updates more than 60 previous predictions that'll help your business make a bigger impact.
Marketers will be particularly interested in what the evolving portrayal of women means for their digital marketing strategy, and the need to think more deeply about how to earn brand loyalty. Previous editions have also been voted among the best marketing books, and are worth checking out.
3. Blue Ocean Shift
Blue Ocean Shift: Beyond Competing – Proven Steps to Inspire Confidence and Seize New Growth by W. Chan Kim and Renée Mauborgne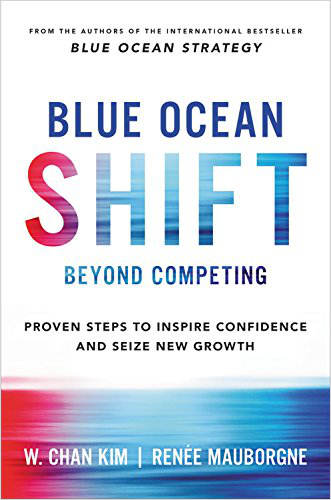 As a follow-up to Blue Ocean Strategy, which sold 3.6 million copies, we predict Blue Ocean Shift will be another smash hit.
Available for pre-order now, the book includes tools, processes, and new research and case studies. It shows how multiple businesses made the shift from being part of an ultra-competitive market (a red ocean) to owning their niche in an uncontested blue ocean.
4. Digital Marketing for Dummies
Digital Marketing for Dummies by Ryan Deiss and Russ Henneberry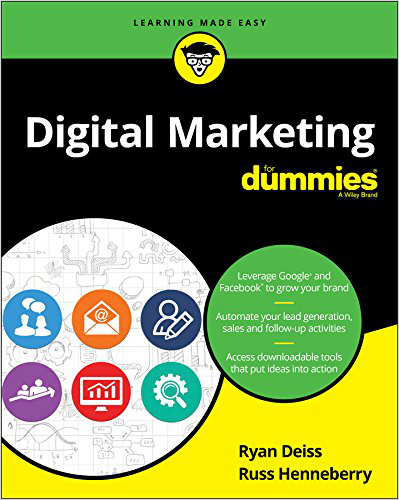 Digital Marketing for Dummies provides practical, proven strategies you can use to engage your audience, build your brand, get more customers and make more sales.
Written by the guys from DigitalMarketer, it draws on up-to-date best practices to walk you through creating a digital marketing strategy that boosts your bottom line.
5. Email Marketing Rules
Email Marketing Rules by Chad S. White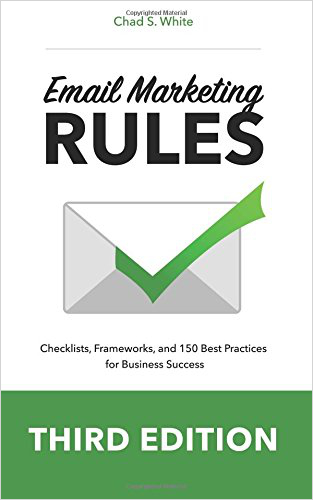 The third edition of Email Marketing Rules has been significantly updated and expanded. It covers best practices for email subject lines, lead generation, automation and targeting.
Readers will also learn how to improve email design and deliverability, and to measure their success with email analytics, to create a successful email marketing strategy.